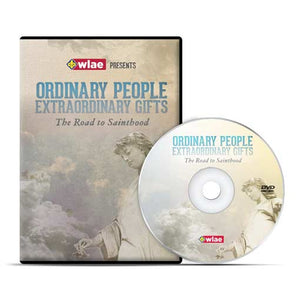 Ordinary People, Extraordinary Gifts
The Road to Sainthood
They are names whispered in prayers…said softly in times of anguish. People long gone…but long remembered for their devotion to God. The Catholic Church calls them Servants…Venerable…Blessed…Saints. They are people…ordinary people given extraordinary gifts.
Their lives bear scars of tragedy, betrayal and loss. And yet their legacy is one of faithfulness, generosity and commitment.
From the Irish widow who faced down a civil war general to feed starving orphans…to the young New Orleans woman who refused to live a life as a kept woman…and even the wife of an Episcopalian priest who found herself and her true calling in the St. Louis Cathedral…these are people who gave their lives to God and lived their lives for others.
Follow 7 of these faithful on their path to and through Louisiana…their journey in life and the steps others
have taken since, that put them on the road to sainthood.
St. Katharine Drexel (1858-1955)
St. Frances Xavier Cabrini (1850-1917)
St. Rose Philippine Duchesne (1769-1852)
Blessed Francis Xavier Seelos (1819-1867)
Venerable Henriette Delille (1813-1862)
Venerable Cornelia Peacock Connelly (1809-1879)
Margaret Gaffney Haughery (1814-1882)
WLAE-TV (New Orleans Public Television) in partnership with the Archdiocese of New Orleans produced the documentary film, Ordinary People, Extraordinary Gifts – The Road to Sainthood to memorialize these faithful servants of God.
Winner, 2016 Gabriel Award